Blank Slate Signet - 14k & 18k Solid Gold
Regular price

$1,700.00
Sale price
Product Details
Sizing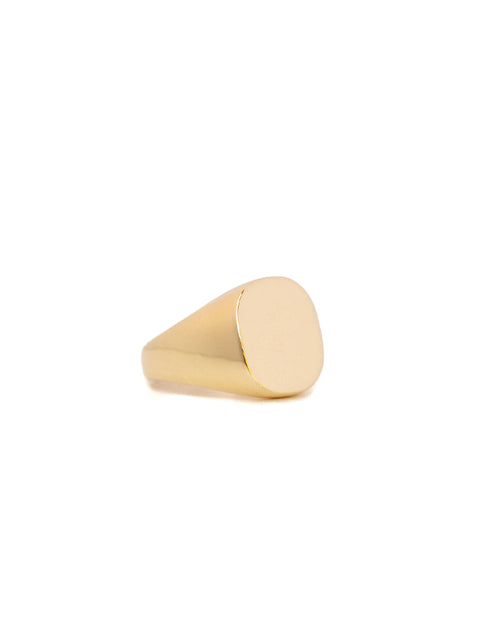 The Blank Slate Signet - a ring that symbolizes the concept of a fresh start and a new beginning. Designed to be cherished and passed down through generations. Made in Los Angeles using high-quality materials.
The Blank Slate Signet represents the idea of starting with a clean slate, wiping away the past and embracing the future. Whether you are embarking on a new career path, moving to a new city, or simply starting a new chapter in your life, this ring serves as a reminder to embrace the unknown and move forward with confidence.
The ring's sleek design and classic silhouette make it a versatile accessory that can be dressed up or down. It's perfect for everyday wear or special occasions, adding a touch of sophistication and elegance to any outfit.
Each ring is handcrafted by skilled artisans and undergoes rigorous quality control to ensure its longevity and durability. The ring is available in a variety of sizes in Sterling Silver and 14K Gold so you can choose the perfect piece that suits your style and budget. Each ring is made to order, ensuring that it is tailored to your exact specifications.
The Blank Slate is a truly special and meaningful piece that will stand the test of time. It's the perfect gift for someone special, or a treasured addition to your own jewelry collection. Order yours today and start creating a lasting legacy that will be passed down for generations to come.