Pinestone Signet Ring
Regular price

$450.00
Sale price
Product Details
Sizing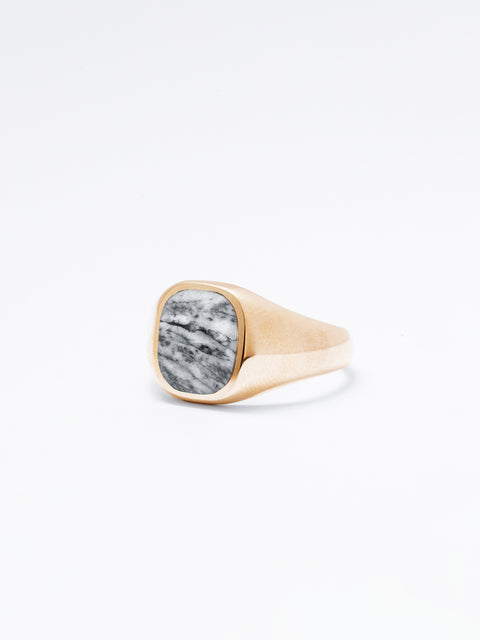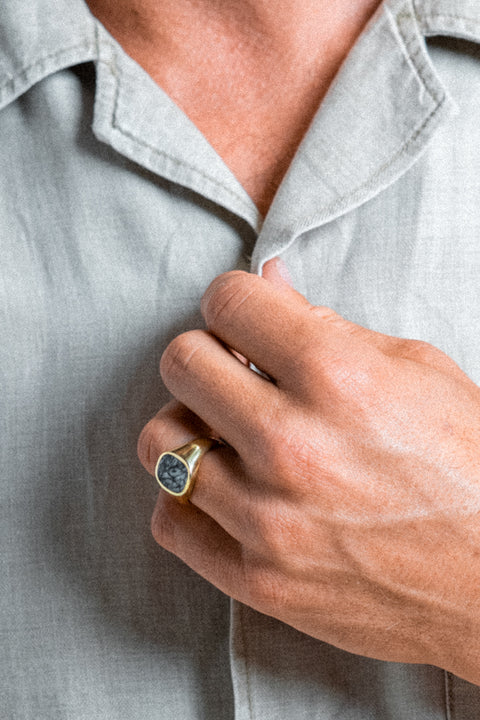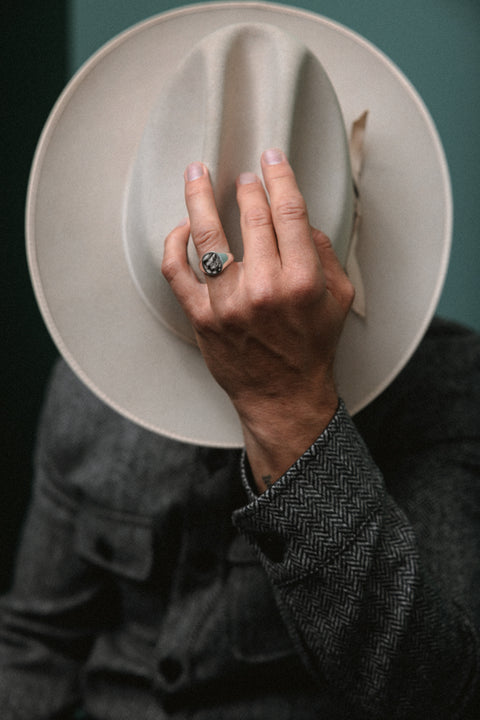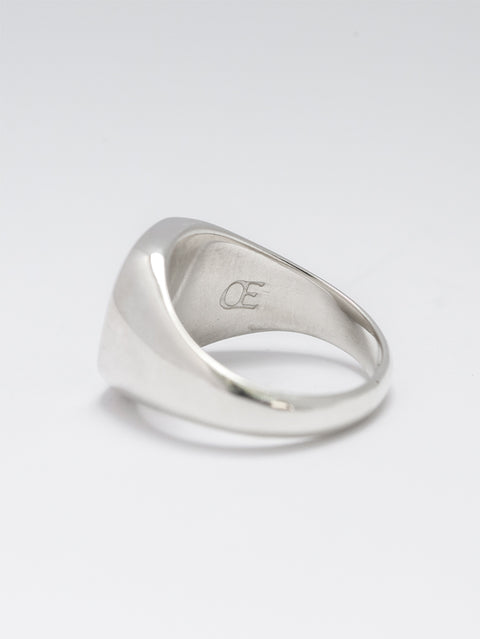 Harkening back to antique rings found at swap meets and on your grandpa's hand, our signature signet style is designed to be well worn. Made with either sterling silver, 14k or 18k gold, the ring will only get better with age. Pinestone, scientifically named Pinolith, is an extremely rare stone consisting of Howlite, Dolomite and Graphite that takes its name from its pine nut shaped crystals. No two Pinestones are the same and each has its very own, one-of-a-kind patterns. The stone symbolizes imagination and creativity.
About This Stone
In History
Pattern
Where it's Found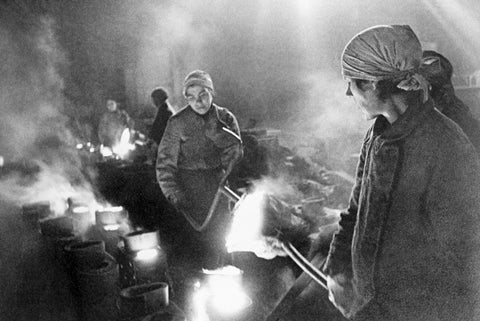 During WWII, Germany and the Axis troops heavily mined Pinestone from it's only known source in the Austrian Alps. The high manganese content in the stone was desirable for weapon construction, so the stone was melted down and the mineral extracted. Since so much Pinestone was destroyed during this era, it makes what remains today all the more rare and valuable.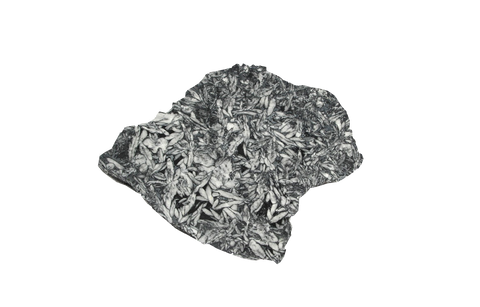 The German name for this stone is Märbelstein because of the close resemblance it has to white marble. Pinolith is the name attributed by the Austrians and refers to the pinecone like pattern of the mineral matrix.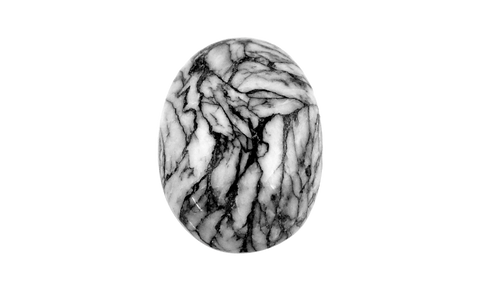 It was first discovered in the late eighteen hundreds in the Lower Tauern mountain range in Austria, This was thought to be the only source of Pinestone in the world, until a few years ago when a group of gold miners stumbled across a new deposit in British Columbia, Canada.